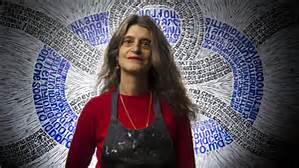 Angela Cavalieri
Printing on Canvas
Melbourne based artist Angela Cavalieri was in Adelaide in early March 2017, and conducted a hand-printing lino on canvas technique, and explained how she undertakes large scale lion-cuts, using paint and ink on canvas.  Angela also discussed her studio and residency based recent works, and the inspiration for those works.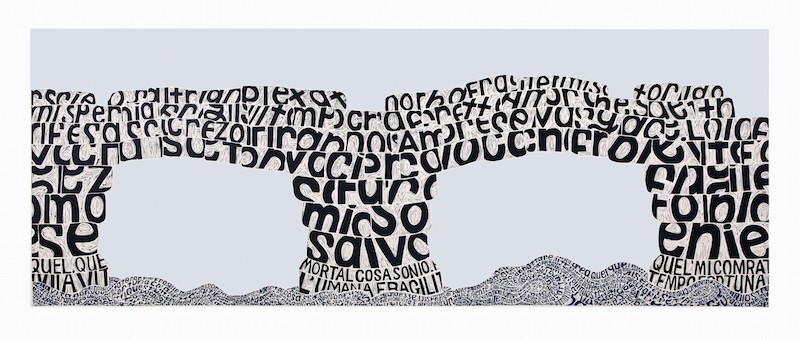 Printmaking
Dianne Longley was again in Adelaide in late January 2016 and ran 2 intaglio Workshops:
30 and 31 January 2016
Advanced Photographic Photopolymer Masterclass, 30 and 31 January
CMYK Four-colour Workshop, organised by the Centre For creative Photography
Sat-Sun Jan 30-31 Two Days 10am-5pm
Max 6
To be held at studio bowden, 91A Drayton St, Bowden, SA
Information & Bookings: CCP 08 8354 0839
Discover the excitement of printing with photopolymer plates using a four-plate separation technique to translate a colour photograph (or drawing) into a multiple plate colour print.
$700 inc gst, lunches and materials kit.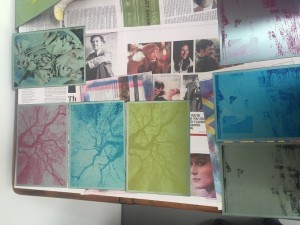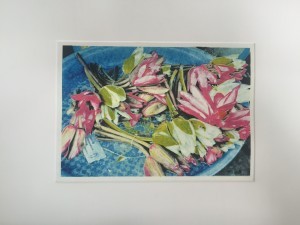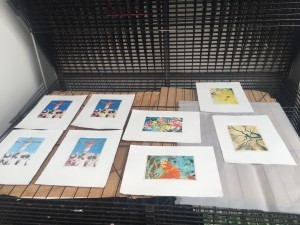 2, 3 and 4 February, 2016
Drypoint, Copper Plate and Photopolymer Workshop
Tue-Thu Feb 2-4 Three Days 10am-5pm
Max 8
studio bowden, 91A Drayton St, Bowden, SA
Bookings: studio bowden website (Enrol form)
This is a workshop demonstrating basic printmaking techniques including drypoint using polycarbonate and drypoint cardboard, copper plate etching in ferric chloride and a photopolymer plate to be printed in register with the copper plate to add colour and tone to the print. No previous printmaking experience required.
$400 inc gst, vegetarian lunches and materials kit.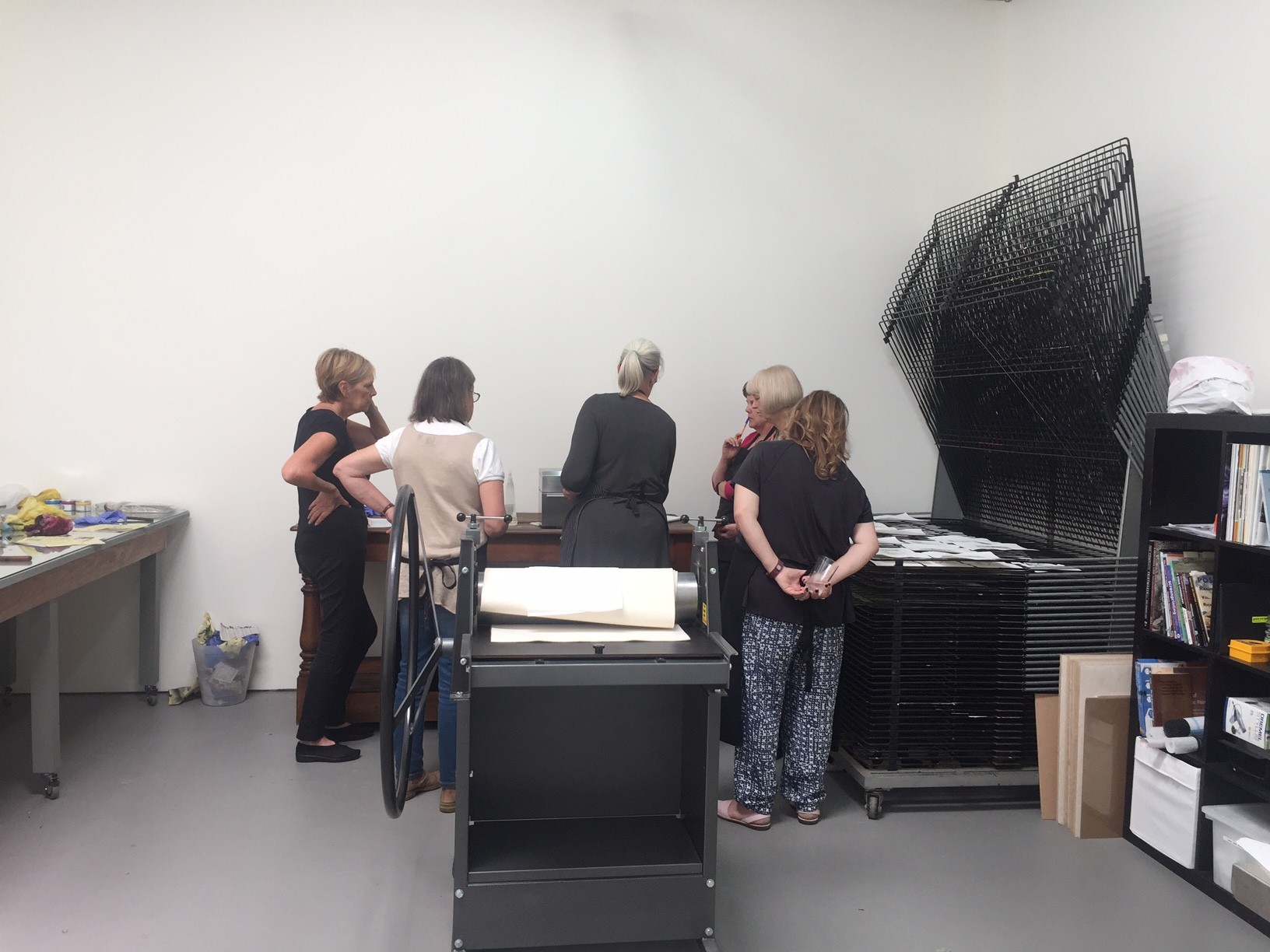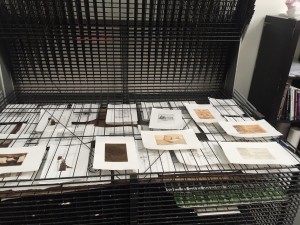 Ipad Drawing
Sally Parnis revealed the tips and tricks about digital drawing and painting.
2 and 9 April, 2016
The Digital Age brings with it equipment that allows Artists to 'draw' en plain air, using a digital tablet (iPad or android).  Tablet 'drawing' provides Artists with a readily transportable method for notation.  Internationally, artists (including David Hockney RA amongst others), are turning to readily available Apps that enable digital drawing.
Sally led a workshop that reviewed the currently available digital Apps; explained the benefits and draw backs of the various available Apps; demonstrated the various tools built in to the operating platform of Brushes XP, and considered the potential and material possibilities of transferring the digital image to a printed medium.
Cost: $130 (included morning tea)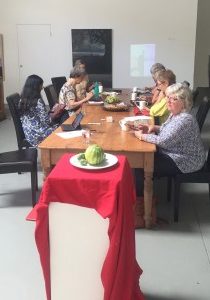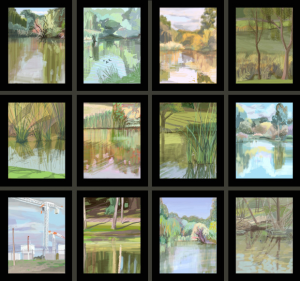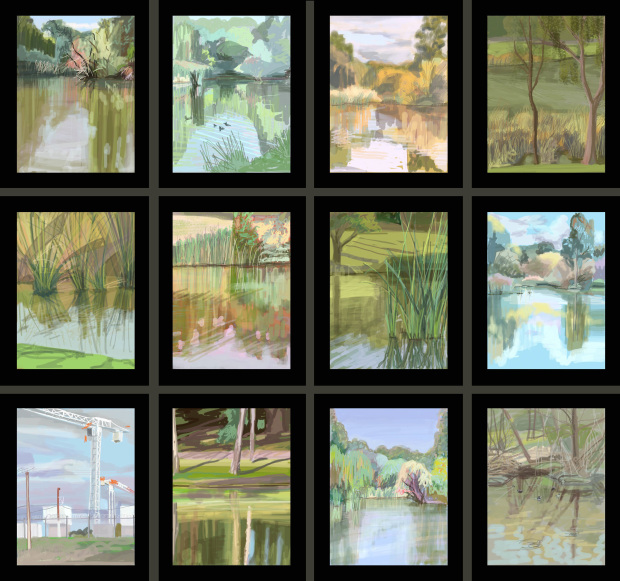 Sally Parnis, En Plein air, 2013, Mp4 on digital photo frames, on approx 96cm x 100cm multi panel work.